Thanks for submitting your information! Please continue with the checkout process.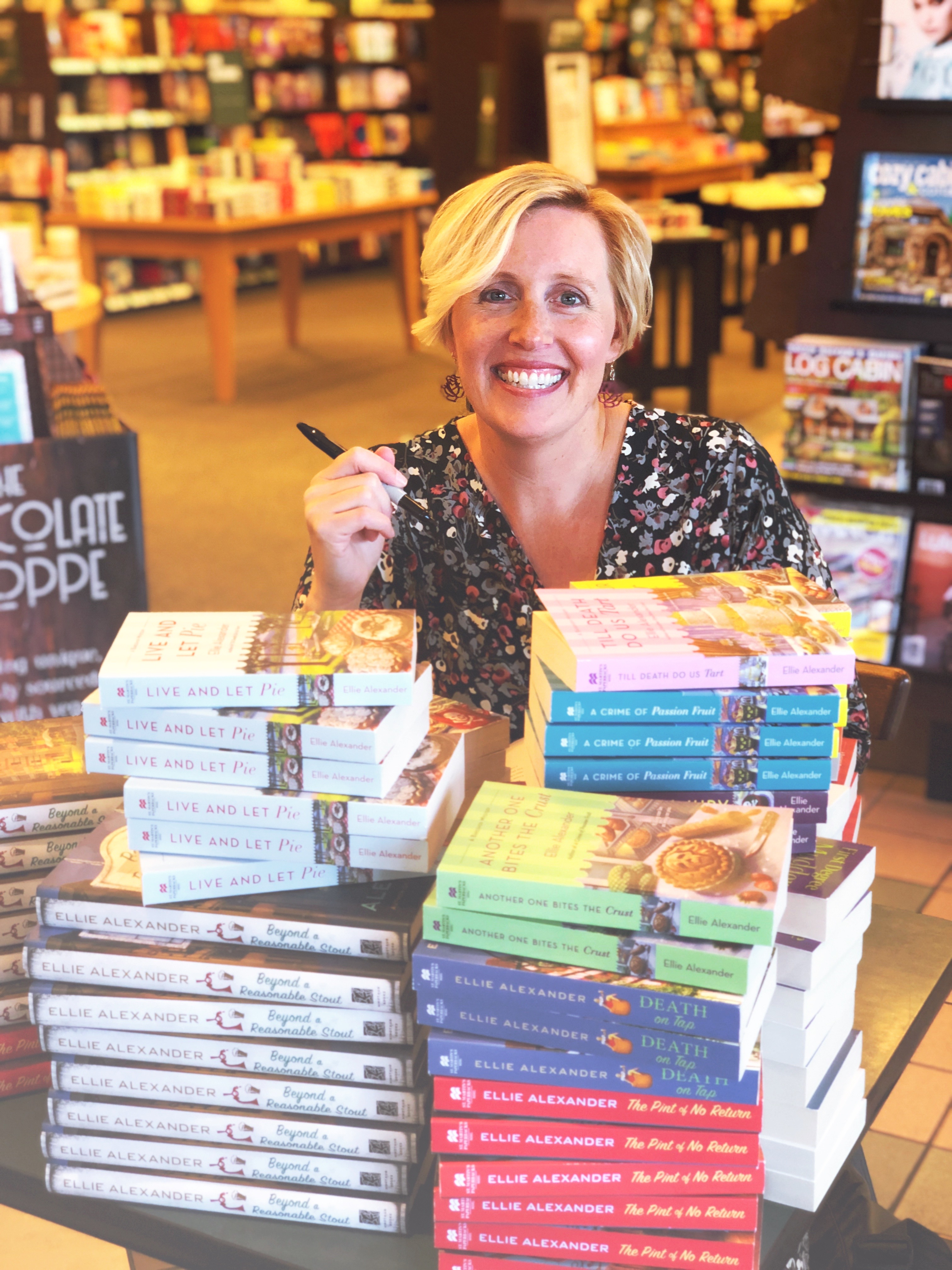 I'm mystery author Ellie Alexander (also known as Kate Dyer-Seeley) and I've made a long-term career out of murdering people—fictionally speaking, of course.
I'm a Pacific Northwest native, hence why all of my mystery series are set here (whether I'm writing as Ellie or Kate). From the Shakespearean hamlet of Ashland, Oregon to the Bavarian village of Leavenworth, Washington to the hipster mecca of Portland, Oregon, and a variety of stunning outdoor locales around the region, the Pacific Northwest is a backdrop for every book and really becomes another character in each series.
With more than 250,000 copies in print, my work has been published in hardcover, mass-market paperback, audiobook, e-book, and translated internationally. I write multiple series for both Macmillan (St. Martin's Press & Minotaur Books) and Kensington Publishing -- The Bakeshop Mystery Series, Sloan Krause Mysteries, Pacific Northwest Mysteries, and the Rose City Mysteries.
I'm excited to share this course and can't wait to help you accomplish your writing goals.
Frequently Asked Questions
Can I get a refund if I'm unhappy with my purchase?
Because of the personalized nature of my coaching, you will be responsible for helping to set expectations upfront regarding what we will accomplish with your purchased time. I don't envision a case where you would be unhappy with your own expectations, but things happen. While I will work with you on a refund of unused time when appropriate, any allotment of time already used is not eligible for a refund.
How do I schedule my initial call?
Upon purchasing a coaching package, I will reach out to determine a date and time that works best for our introductory session.


Can I purchase coaching more than once?
Absolutely! If you find yourself in need of additional coaching time, simply purchase the desired coaching package again.