Why I created this writing course, who will benefit most from taking it, and what you'll end up with upon completion.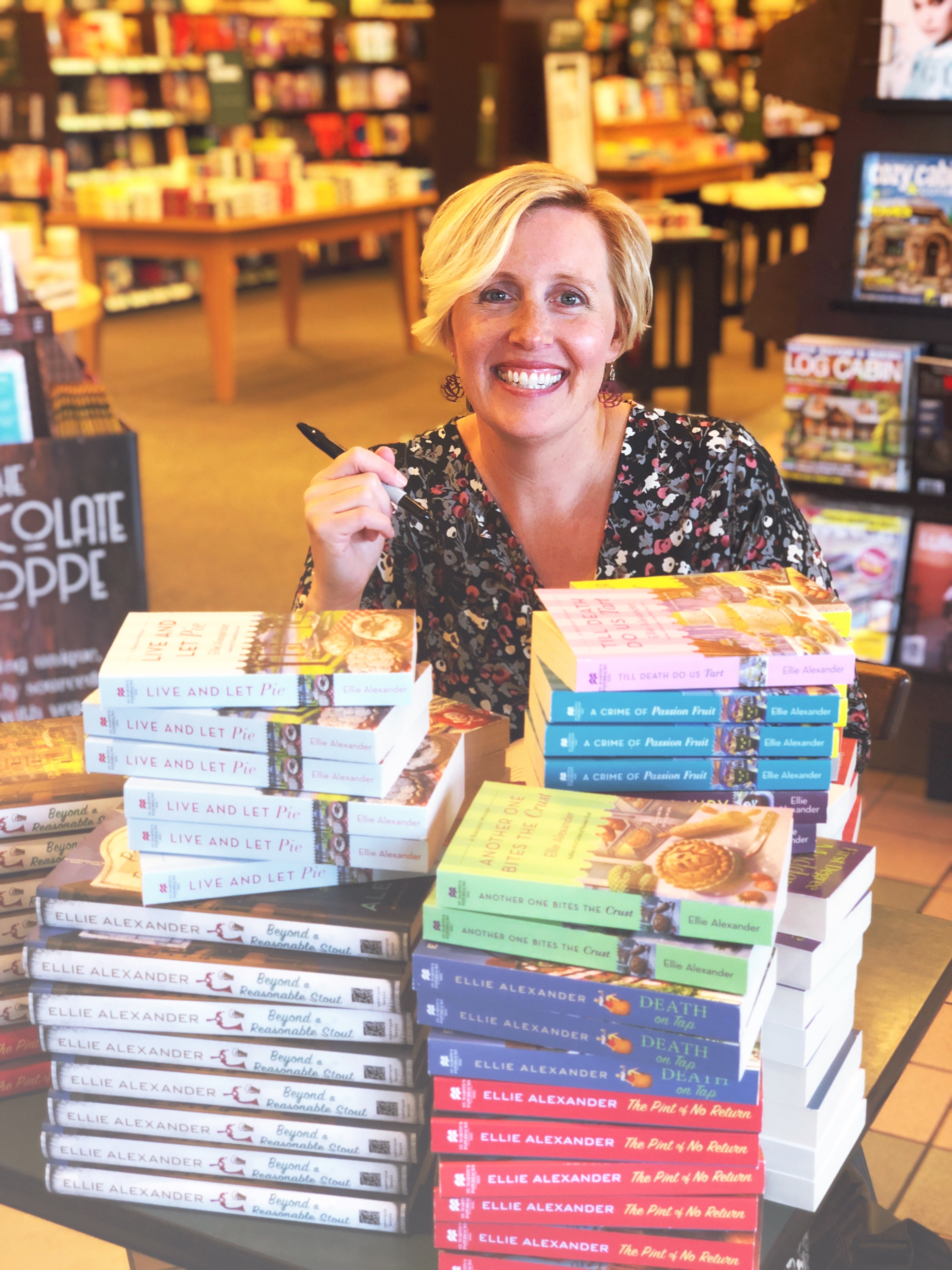 12 sections

of my writing, querying, and pitching process all laid out in an easy-to-follow workflow
75 videos walking you through the process step-by-step
18 worksheets



and exercises to help you craft the foundations of your mystery series and write your first draft
4 templates to help you develop your query letter and book proposal, identify your dream agent, and more
You'll also get access to my private Author Academy Facebook Group, where you'll find friendly support, thoughtful discussion, ongoing inspiration, and writing-related giveaways!
Student Testimonials
"Great course! I have been struggling to write a murder mystery for a long time. This course walks you through each step so I now know how to proceed to complete my mystery along with guidance to turn a first draft into an edited manuscript. I highly recommend this course to anyone that has dreams of writing a mystery novel."
Kathleen C.
---
"Ellie's Masterclass is teaching me at my pace since we all have different schedules, motivational, and just what I needed to become an aspiring writer."
Sabina O.
---
"As a result of taking this course, I feel like the cozy mystery idea that I had been thinking about but didn't know where to start has a definitive goal and purpose now. By following her steps, participants are well on their way to completing a book. Thank you Ellie!"
Ginette C.
I'm mystery author Ellie Alexander (also known as Kate Dyer-Seeley), and I've made a long-term career out of murdering people—fictionally speaking, of course.
I'm a Pacific Northwest native, hence why all of my mystery series are set here (whether I'm writing as Ellie or Kate). From the Shakespearean hamlet of Ashland, Oregon to the Bavarian village of Leavenworth, Washington to the hipster mecca of Portland, Oregon, and a variety of stunning outdoor locales around the region, the Pacific Northwest is a backdrop for every book and becomes another character in each series.
With more than 250,000 copies in print, my work has been published in hardcover, mass-market paperback, audiobook, e-book, and translated internationally. I write multiple series for Macmillan (St. Martin's Press & Minotaur Books) and Kensington Publishing -- The Bakeshop Mystery Series, Sloan Krause Mysteries, Pacific Northwest Mysteries, and the Rose City Mysteries.
I'm excited to help you accomplish your writing goals.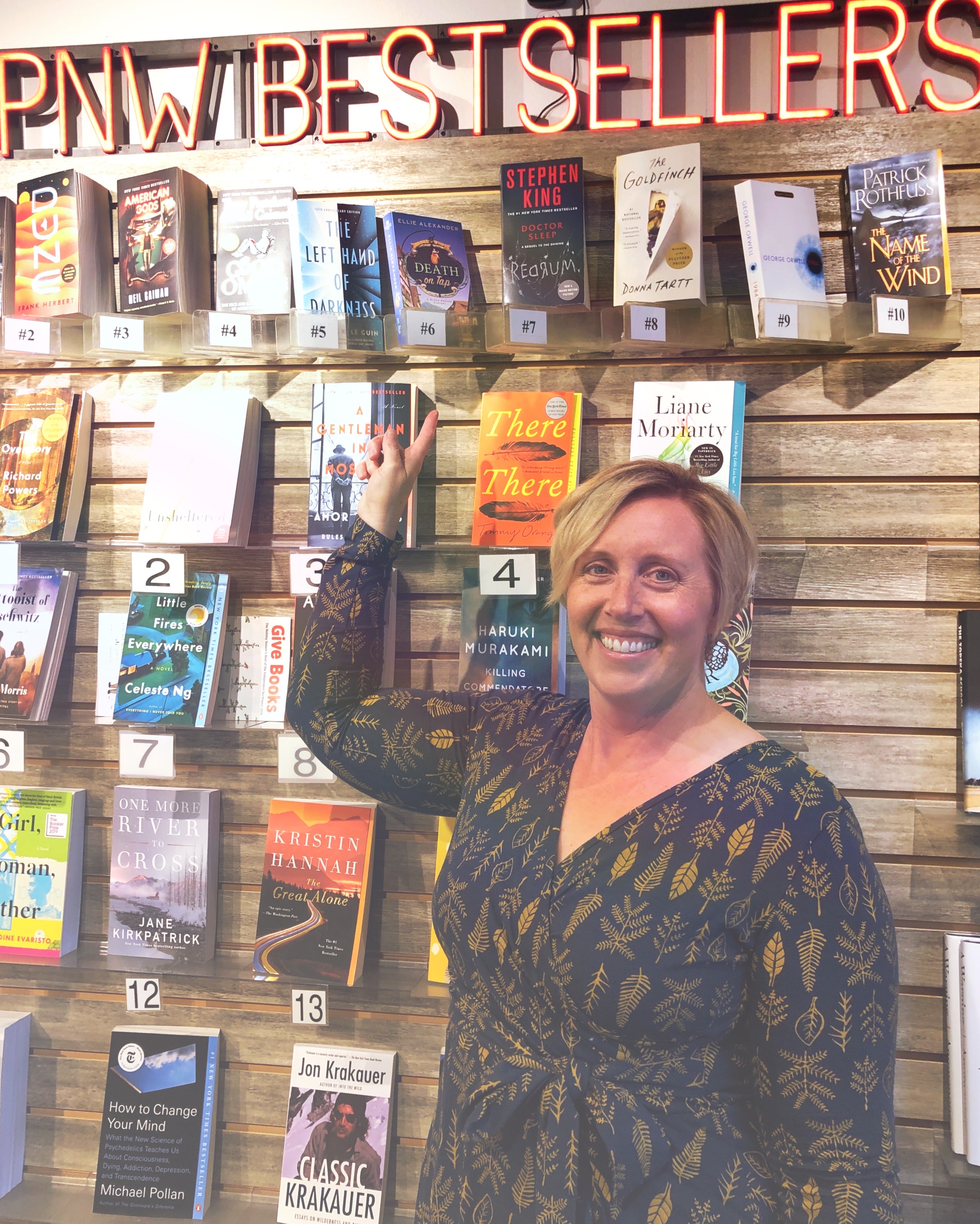 Frequently Asked Questions
When does the course start and finish?
That's up to you! It is a completely self-paced online course. I will help you set writing goals, but you decide when you start and when you finish.
How long do I have access to the course?
How does lifetime access sound? After enrolling, you have unlimited access to this course for as long as you like - across any devices you own.
Does this course cover self-publishing?
No. I am a traditionally-published author with years of experience working with major publishers, so that's what I am teaching in this course. While the writing portions of my system would be entirely relevant, there are multiple experts out there on the self-publishing side of things, so you'd be better off learning from one of them if that's the route you'd like to take. If, on the other hand, your ultimate goal is to write a mystery series, land a dream agent, and get a book deal with a publisher to see your books on the shelves of your favorite bookshops, then this is the course for you.
What if I need additional help after completing the course?
Your access to my Author Academy Facebook Group is good forever (once you've paid for the course), but I also offer private, one-on-one coaching via phone or video chat. You can find more information on the available packages here.
How can I ask questions during the course?
Be sure to join my private Author Academy Facebook Group. It will be the place to get your questions answered, as well as learn new tips, get ongoing motivation and inspiration, and even have chances to win writing-related giveaways. Instructions on how to join are included in the course curriculum.
Can I take this course if I live outside the U.S.?
Yes, all my courses and coaching are available to international users! The one coaching-related caveat is that it may be more challenging to schedule live calls depending on the number of time zones that separate us, but we can work it out.
Coaching Options
Coaching sessions and packages available to provide writers with extra help at every stage of the path to being published.